Laguna Beach Commercial Property Manager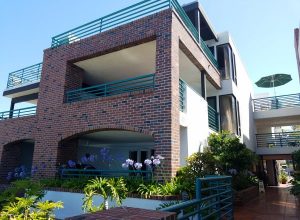 Thank you for visiting us here at Laguna Beach Commercial Property Manager.
We have been in the business for over 25 years and are anxious to get started managing your commercial properties for you!
Our Commercial Property Management services include, but are not limited to the following:
Advertising – Whatever it takes in efforts to ensure full occupancy including designing and designating a website entirely to your properties.
Tenant screening – Credit, background, income, profit & loss, asset verification
Lease Negotiations – We pride ourselves on being strong and fair when it comes to negotiations.
Renewal Negotiations – See above!
Property Maintenance & Construction Management – We are a California Licensed General Contractor with an amazing crew.  Our goat is to keep your properties safe, in compliance, and value-appreciating.
Rent Collection, CAM Billing, Vendor Payments, & Owner Distribution – We will efficiently handle these important financial operations
Monthly Financial Activity Statements – Detailed statements of all financial activity, with copies of receipts every month
Yearly Operating Income & Expense Statements – Sent to you at either the calendar year-end or your fiscal year-end or both.
Contact Us Today and Let Us Put Our Experience to WORK for YOU!
FREE Evaluation
Properties We Manage
Shopping Centers