Laguna Beach Apartment Buildings Property Manager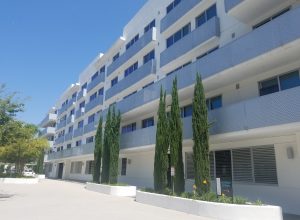 From filling your apartment building to managing and maintaining your apartments, we're here for you.   Laguna Beach Apartment Buildings Property Manager Service will work for you!
Filling Vacancies:  We know how important it is for you to have 100% occupancy throughout your apartment complex.    We take our advertising measures seriously.  We list vacant units in the appropriate MLS, install signage, distribute flyers, and run print ads.  BUT, the best part is the online exposure you get with a website designated and dedicated to just your apartments!
Screening Prospective Tenants:  We take tenant screening seriously as well.  Credit check, background check, income and asset verification.  We enjoy long-term, successful, tenancies as much as you do!
Managing the Apartments:  We have been in the business of real estate for over 25 years.  We will be able to assess your current rents and help you adjust if needed.  We will offer suggestions regarding ways to improve property to assure highest possible tenancy. We will be easily accessible to your tenants, addressing their needs and concerns.  We collect rents and pay bills.
Maintaining Your Property:  We have a General Contractors License and an experience crew to take care of any maintenance and/or remodel needs your apartments may need.  Our construction knowledge is also very valuable when it comes to reviewing outside vendor bids on your behalf.
Bookkeeping: You will receive a monthly accounting of all financial activity throughout that month.
Let us show you what we can do for you!
Shopping Centers